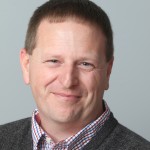 I am the Owner and Principal Broker of Whited & Associates Realty, LLC. I have been licensed in Tennessee for 17 years. I am responsible for recruiting, training, and coaching my agents to meet the highest expectations of our clients. It is my goal to make buying and selling real estate as cost effective as possible, provide accurate and updated information, skilled analysis and sound real estate advice while maintaining the highest level of service.
In 2014, I successfully completed the learning-Centered Instructor Workshop allowing me to become a Certified Instructor in Tennessee. Since that time, I have been teaching licensing classes at TRECS Real Estate School. In 2020, I completed the Tennessee Real Estate Education Foundation course to become TREEF certified. I also hold my CDEI certification in real estate education. As of February 2023, I became co-owner of TRECS Real Estate School, LLC.
Committee service includes 1year Community Involvement, 2 years Grievance, Presidential Advisory Group, 6 years of Professional Standards and currently serving on the 2023 Professional Standards Committee. I have also volunteered over four thousand hours to a local senior citizens program in my community.
It is my expectation that my agency provide you the best services available in the purchase or sale of your home in a professional manner.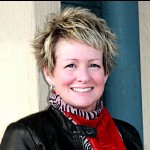 Lisa has 12 years' experience in the financial and housing industry. Her exceptional negotiating skills provide both buyers and sellers with a pleasurable experience. Lisa has excellent communication skills and is devoted to keeping her clients informed and updated throughout their home buying or selling adventure. She is a native East Tennessean (GO VOLS!) who enjoys camping and boating on Tellico Lake.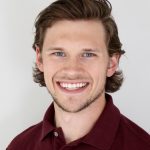 Bo and his wife Leslie are both Tennessee natives. Bo fell in love with real estate in 2014 after earning a Business Degree from Samford University. Bo is great at understanding the needs of others and providing exceptional service to his clients.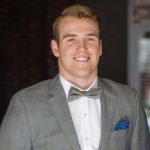 Graham Warren was a two-sport college athlete at Carson-Newman University with a degree in Business Admin. and Management. From Franklin, TN and now residing in Knoxville, TN, Graham has dedicated his last 19 years to his athletic career and now is fully focused on real estate. He invests in properties himself and loves to work outside in his free time. He enjoys helping clients find their dream home, as well as, investors finding their next big project."
Graham also enjoys spending time with his family, friends, and being in the great outdoors. If you are looking for this kind of dedication call Graham today.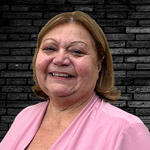 I have a background in customer service, management, and banking. My customer service experience helps me guide my clients through the buying and selling process with as little stress as possible. My years of management have given me the skills to negotiate and represent my clients with the highest service possible. While my years in the banking industry gives me the advantage of being a trusted advisor through the buying process. I look forward to working with clients to realize their future home ownership plans and building lasting friendships. I will work hard to make your dreams a reality. I will use my expertise and understanding of the industry to make your buying or selling process as seamless as possible. It is my goal to make this journey as stress-free and rewarding as possible. Your reward of home ownership and my reward of a new friendship. I look forward to being the person who assists you in your next journey in life.
In my personal life, I have enjoyed being a foster parent. I have fostered over 50 children throughout the years and adopted four. It has brought great joy and happiness to my life. I love to travel, spend time with family, friends and make great memories I can cherish. I look forward to assisting you during the home buying or selling process.